Syracuse RB Sean Tucker highlights 10 most intriguing NFC South UDFAs
Greg Auman
NFC South Reporter
Rookie minicamps are now finished, 90-man rosters have been reset, and NFL teams are closer to knowing the players they'll bring to training camp in two months as they work their way to a final 53-man roster.
We've pored over each team's 2023 draft picks, but there's another group of players that shouldn't be ignored in the undrafted rookies who end up being some of the best underdog stories in the preseason and during final cuts. NFL teams have a $225 million salary cap, and the best of these players get around $200,000 guaranteed, so they're the penny stocks of the league, low-cost investments that can pay off in a big way down the road.
Consider the impact undrafted rookies had all over the NFC South last season. Saints receiver Rashid Shaheed had 488 receiving yards and two touchdowns. Falcons running back Caleb Huntley rushed for 366 yards and a score, and Panthers running back Raheem Blackshear had three touchdowns. The Bucs had six different undrafted rookies get snaps last season.
So who are the most intriguing undrafted rookies in the NFC South this year? We've picked 10 and will roll them out here, alphabetically, with the very real possibility that many of them will stick with teams and be playing on Sundays this fall.
Saints: Shaquan Davis, WR, South Carolina State
Davis has a great combination of size (6-foot-4) and speed (4.51 40 at his pro day), but the small-school concerns kept him from getting a combine invite and he was passed over in the draft. New Orleans gave him $216,000 in guaranteed money — that's still less than the $289,800 a rookie makes in a full season on the practice squad, but it's enough to keep an eye on him in training camp.
Davis was a consistent deep threat at South Carolina State, averaging better than 20 yards per catch in all four seasons in college. Last fall, he caught 45 passes for 934 yards and 11 touchdowns. The Saints' backup receiver jobs are up for grabs, but Davis might have to beat out another tall target in sixth-round draft pick A.T. Perry if he's to stick on the 53-man roster.
Falcons: Ikenna Enechukwu, edge, Rice
Enechukwu had 4.5 sacks in each of the past two years, combining for 18.5 tackles for loss, and the Falcons had 23 fewer sacks than any other NFL team over the past two seasons, so they need help in the pass rush wherever they can find it. 
Enechukwu is 6-foot-4 and 269 pounds, so he's logically an outside linebacker in their defense, though you wouldn't want him to drop too much in coverage. He has a tough path to the 53, with four veteran OLBs in place and third-round pick Zach Harrison a safe bet to make the cut. Enechukwu got $130,000 guaranteed, including a $10,000 signing bonus, so in the least he's in line to develop on the practice squad.
Saints: Mark Evans, G, Arkansas-Pine Bluff
The Saints drafted a small-school offensive lineman in Nick Saldiveri from Old Dominion, but Evans could also make the cut as a rookie, most likely as a guard after playing tackle in college. He counts former Saints tackle Terron Armstead as a mentor and was drawn to the Saints after hearing Willie Roaf speak about his time in New Orleans. He got $241,000 guaranteed, among the highest for any undrafted rookie this year, so whether it's on the 53 or practice squad, he'll have a chance to develop as a potential part of the Saints' future up front.
Bucs: Chris Izien, S, Rutgers
The Bucs are thin at safety, with only Antoine Winfield and Ryan Neal as locks to make the roster if you think of sixth-round pick Josh Hayes as a nickel. That leaves Nolan Turner, an undrafted rookie last year, competing with undrafted rookies for at least one spot on the 53 unless Tampa brings in a rookie. 
Izien is only 5-foot-8, a decent part of why he wasn't drafted, but the Bucs have found impact from an undersized safety in Winfield. Izien has great measurables — a 4.42 40 and a 41-inch vertical — and piled up 14 tackles for loss over his last two years at Rutgers, showing an eagerness to help in run support. He had four interceptions in 2020, so there are some ball skills as well, but backup safeties will likely make the cut based on special-teams impact, and Izien played a ton at Rutgers.
Bucs: Rakim Jarrett, WR, Maryland
The Bucs don't have a ton of experience at receiver behind their top three of Mike Evans, Chris Godwin and Russell Gage, and they gave Jarrett $225,000 guaranteed after the draft — equivalent to a high sixth-round pick. Jarrett was a top recruit coming out of high school and only played 28 games in college, finishing with 10 touchdowns. 
He has played primarily in the slot, where Gage and Godwin have been used extensively, and would likely have to show a value on special teams to stick on the 53. The Bucs drafted speedy Trey Palmer from Nebraska and added a veteran this week in former Seahawks receiver David Moore, but there should be one spot open for a young developmental receiver on the 53.
Panthers: Eku Leota, OLB, Auburn
Leota enjoyed a breakout 2021 with seven sacks for the Tigers, and then missed the last seven games of 2022 with a pectoral injury. That, combined with not running this spring due to a calf injury, contributed to him not being drafted. He had a fifth/sixth-round grade from The Athletic's Dane Brugler and got $175,000 in guaranteed money from Carolina. At 6-foot-3, 252 pounds, he fits the mold of a speed edge rusher in the Panthers' defense, though they have enough talent there that he might have to beat out 2022 sixth-round pick Amare Barno to make the cut as a fifth OLB.
Falcons: Justin Marshall, WR, Buffalo
Marshall is from Conyers, Georgia, just east of Atlanta, and enjoyed a breakout 2022 season after transferring from Louisville, where he had just one touchdown catch in three seasons. At Buffalo, he had 64 catches for 837 yards and nine touchdowns last fall, and then ran a 4.39 40 at his pro day to go with a 38-inch vertical. 
Atlanta doesn't have a ton at receiver, with Drake London, Mack Hollins and Scotty Miller arguably the top three, but anything after that is up for grabs. The Falcons didn't draft a receiver and still could add a veteran this summer, but there's an opportunity for an unproven young receiver to stick around.
Saints: Anfernee Orji, LB, Vanderbilt
Yes, the Saints signed undrafted rookies named Shaq and Anfernee with identical guarantees, something any '90s NBA fan will appreciate. Orji had a fifth-round grade from Brugler and was prolific at Vandy: 200 tackles over his last two years, including 20.5 tackles for loss, with three forced fumbles in 2022. He's 6-foot-1, 230, and ran a 4.53 40, and New Orleans lacks depth at his position, so it's easy to see him making the final cut to 53. He got $216,000 guaranteed, same as Davis.
Bucs: Sean Tucker, RB, Syracuse
Tucker was widely projected as a third-day draft pick but had a medical exclusion from the combine and didn't participate in Syracuse's pro day, and he didn't run the 40 at a personal pro day held the week of the draft. He's in peak physical shape, running track at Syracuse, registering 29 reps in the bench press to go with a 38-inch vertical and a 4.33 40, so this could end up a bargain for Tampa Bay if he's healthy. 
Tucker set Syracuse's single-season rushing record in 2021 with 1,496 rushing yards, and he'll wear No. 44 for the Bucs, a nod to Syracuse's most famous number, worn by Jim Brown, Ernie Davis, Floyd Little and other Orange greats.
Panthers: Rejzohn Wright, CB, Oregon State
Wright — his first name is pronounced RAY-zhawn — was a two-year starter at Oregon State, picking off two passes each year and earning first-team All-Pac-12 honors in 2022. Good size at 6-foot-1, 193 pounds, he wasn't timed in the draft process, which might have impacted his draft stock. Carolina's fifth corner spot is fairly wide open, so he'd really only have to beat out a veteran newcomer like Herb Miller and other undrafted rookies to stick on the 53.
Greg Auman is FOX Sports' NFC South reporter, covering the Buccaneers, Falcons, Panthers and Saints. He is in his 10th season covering the Bucs and the NFL full-time, having spent time at the Tampa Bay Times and The Athletic. You can follow him on Twitter at @gregauman.  
FOLLOW
Follow your favorites to personalize your FOX Sports experience
---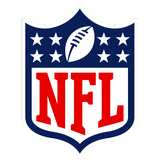 Get more from National Football League Follow your favorites to get information about games, news and more
---